TÁMOGASD TE IS ADÓD 1+1%-VAL A MAGYAR H. P. LOVECRAFT TÁRSASÁG MUNKÁJÁT, A MAGYARORSZÁGI LOVECRAFTIÁNUS KÖZÖSSÉG FEJLŐDÉSÉT!  Részletes információk ebben a bejegyzésben.
FIGYELEM! Új szabályt vezettünk be, frissen regisztrálók első hozzászólását az adminisztrátoroknak kell jóváhagyniuk. Javasoljuk, hogy az első hozzászólásodat a Fórum teszt topicba írd, rövid időn belül jóváhagyjuk.
FIGYELEM! A fórum még koránt sem érte el végleges állapotát, vannak még bizonyos funkciók, melyek nem működnek. Folyamatosan dolgozunk azon, hogy ezek is elkészüljenek. FIGYELEM! Az első dolgod az legyen, olvasd el a Moderálási alapelvek és a fórum használata témát, amit elérhetsz ezen a linken.
Különösen fontos, hogy elolvasd el a Regisztráció után "Nickname" megváltoztatása bejegyzést!
H. P. Lovecraft: Letters to Family and Family Friends (Hippocampus Press)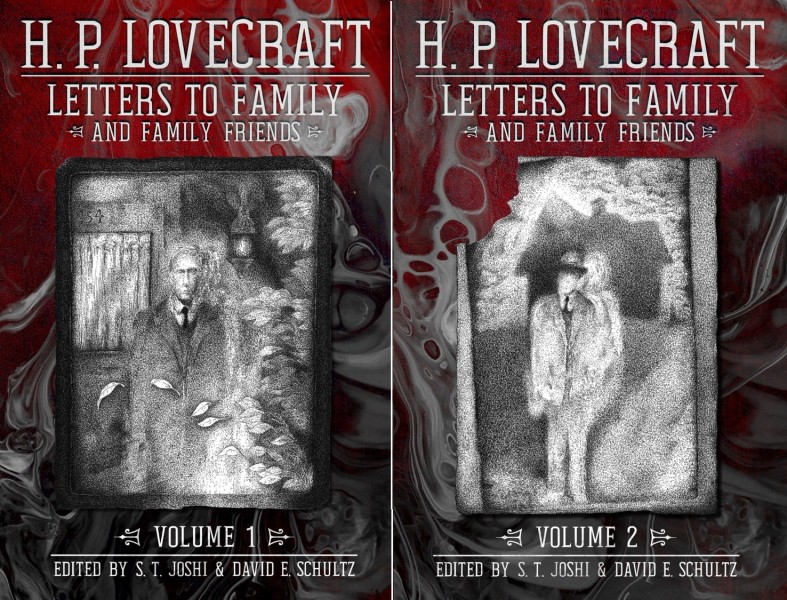 Rendelhető S. T. Joshi és David E. Schultz kétkötetes H. P. Lovecraft: Letters to Family and Family Friends könyve a Hippocampus Presstől, ami a Collected Letters sorozat legújabb darabja. Külön izgalmas, hogy olyan levelek is szerepelnek benne, melyeket Lovecraft nagyapja Whipple V. Phillips írt unokájának az 1890-es években. 60 dollár az ára, de ezért 1100 oldalt kapunk, Joshi és Schultz mindig nélkülözhetetlen jegyzeteivel.
Közzétéve : 06/08/2020 8:45 de.